In the competition to attract a top team bursting with talent, Swissquote maintains its appeal by constantly challenging its employee experience. If employees are an invaluable asset to any company, here, at Swissquote, they are our most important investment.
Swissquote is a bank.
However, unlike in traditional banks, tech profiles have always been a substantial part of our workforce – more specifically, around 40% throughout the years. Our tech profiles join forces with banking operations, customer and shared services to bring the best trading/banking digital solutions to our end users.
The look and feel of our platforms and the products we offer are the result of a daily collaboration between different teams. Software engineers, product managers, sales, trading, marketing and legal teams collaborate with a common goal: deliver an outstanding experience to empower customers worldwide.
Providing updated prices at a nanosecond level or building complex algorithms are quite the challenge! Luckily, our company's DNA has been infused with a digital mindset from day one. This innovative approach has enabled Swissquote to simplify and democratise the world of finance for more than 25 years now.
In 1996, Marc Bürki and Paolo Buzzi used their engineering talent (EPFL-certified!) to create Swissquote. Ever since, the company has been characterised by a continuous growth in numbers, in terms of management, revenues, profits and employees. What started with a small team in Gland more than 25 years ago now has 952 employees in nine cities around the globe. People have always been − and will always be − the real driving force behind our success story.
Evolution of staff members
Total HC per year
Interview with Tara YIP, Head Human Resources at Swissquote.
The key to success in the future? Raise our ambitions further by recruiting and fostering the loyalty of the greatest talents in Switzerland and beyond. In a competitive labour market, our goal is to be perceived as an employer of choice, so we are committed to persistently step up our game in terms of recruitment, culture and employee experience.
A com­peti­tive land­scape
Swissness in business is an asset: most of our employees are located in Switzerland and our home country has been ranked first in the latest Global Talent Competitiveness Index (GTCI).
We interviewed Bruno Lanvin, co-author of the GTCI, Distinguished Fellow at INSEAD and President of the Smart City Observatory (IMD).
Switzerland
remains the talent world champion
What are the key findings of the GTCI 2021 Report?
The 2021 edition of the GTCI was released last October. It ranked 132 countries and showed that, in spite of the major shock that the pandemic created on labour markets, the global landscape of talent competitiveness has not been significantly affected.
The top 20 countries in this year's rankings have all high-income economies that perform well across both the input (like education) and output (like employability) pillars of the GTCI model. In most of these countries, working from home and online cooperation had been well established before COVID-19 broke out.
For the eighth year in a row, Switzerland remains the talent world champion, with impressive performance in nearly all aspects of talent competitiveness.
| Country |   | GTCI Ranking |
| --- | --- | --- |
| Switzerland |   | 1 |
| Singapore |   | 2 |
| United States |   | 3 |
| Denmark |   | 4 |
| Sweden |   | 5 |
| Netherlands |   | 6 |
| Finland |   | 7 |
| Luxembourg |   | 8 |
| Norway |   | 9 |
| Iceland |   | 10 |
| Australia |   | 11 |
| United Kingdom |   | 12 |
| Canada |   | 13 |
| Germany |   | 14 |
| New Zealand |   | 15 |
| Ireland |   | 16 |
| Belgium |   | 17 |
| Austria |   | 18 |
| France |   | 19 |
| Japan |   | 20 |
"For the eighth year in a row, Switzer­land remains the talent world champion, with impressive per­formance in nearly all aspects of talent com­peti­tive­ness."
Is Europe competitive in terms of recruiting tech talents?
Europe continues to dominate the top of the GTCI rankings, and this is confirmed by the dynamism of some European countries: for instance, France (19th) joins the top 20 for the first time. It is hence fair to say that European countries trust the top ranks in GTCI (eight out of the top 10, 14 out of the top 20). Attracting tech talents in Europe is not more difficult than elsewhere (as an example, Japan has been lacking engineers for years).
The fact that tech talent is a relatively rare commodity in Europe should be seen as a result of the combination of two factors: on the one hand, the proportion of jobs requiring technology skills is growing, and on the other, the global competition for tech talent has become more intense. The dynamism of the Asia Pacific region has attracted a growing number of technically talented workers.
The ability of such talent to work remotely has increased the overall mobility of marge segments of the available workforce, which can now operate from any location where connectivity is of good quality. This adds to the advantages of Europe, which also has high-level educational systems, including first-tier universities and technical schools. It also offers top-quality living environments, which is becoming a key factor to attract highly mobile (generally highly skilled) workers.
It is clear, however, that talent gaps exist and need to be faced. This will require adjustments in many parts of Europe, in particular regarding the modernisation of curricula, the widening of apprenticeship programmes and the adaptation of legal and regulatory frameworks, especially concerning foreign workers. In addition, Europe will also need to manage the emergence of new ways of working, including gig jobs.
Rocking our recruit­ment strategy
For many years, Swissquote has been recruiting top-tier employees across Switzerland and Europe. Faced with the increasing global demand for tech specialists, Swissquote has revamped its recruitment approach to attract the best talents. We set off on a journey of innovation to perfect our recruitment process and candidate experience.
Having transferred this process in-house, our hiring managers are working hand in hand with our dedicated recruiters and our talent Sourcing Squad to target the best candidates.
We are confident that we are up to date with the latest trends in talent acquisition, not only by using innovative sourcing tools and platforms, but also by attending big recruitment events such as Sourcing Summit and Tech Rec.
To support our strategy, we are counting on the help of an Employer Brand Manager within our Marketing team. The purpose of Employer Brand Management is to focus on showcasing what we can offer our employees and reinforcing our reputation as a leading Swiss bank with tech and innovation at its core.
In addition to the above, we have launched several initiatives: a Swissquote tech blog to demonstrate our industry expertise, plus a series of inspirational videos, such as Jobstories, to offer candidates a look behind the scenes and show them how to grow with Swissquote. Jobstories have positively impacted Swissquote's employer reputation, boosting our presence alongside the traditional adverts on job boards, social media and referral campaigns.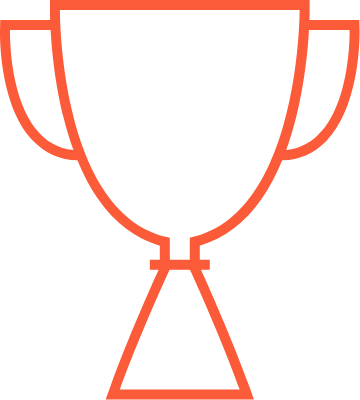 In 2021, we were recognised as the second most attractive banking employer in Switzerland by "Le Temps" and "Handelszeitung" in their Best Swiss Employer ranking. Swissquote has also made the best progress in 2021 by gaining 17 positions in Universum's ranking of "Switzerland's Most Attractive Employers" in the tech students' category. This is significant as it shows that our efforts to raise awareness of Swissquote as an employer of choice are succeeding.
When you enter our headquarters in Gland, you can feel the vibe of a new type of Swiss bank. With innovation as a bedrock of our culture, our workplace challenges the code in many ways.
People in suits cohabit with young engineers dressed in T-shirts and jeans. Collaboration is fostered by open working environments and a friendly atmosphere. Successes are celebrated during festive events that gather a large part of our employees, physically or digitally, during the COVID-19 pandemic.
This positive and supportive workplace culture is key to attract new talents and strengthen employee loyalty. We have rejected a rigid working environment on purpose, knowing that such cultures can hold employees back, reduce productivity and well-being.
We challenge the norm with a free-thinking environment driven by curiosity, where employees can imagine and bring to life creative ideas and technologies.
We believe that collaboration thrives in an open and diverse workplace, with passionate debates and a friendly atmosphere. 
We want to share our success with our employees, develop their experience and create new opportunities for those who want to grow with us.
No dress code
Cultural diversity
Friendly work environment
Open communication and collaborative mindset
Trust and autonomy
Teamwork
Social events
In-house pub
Chal­lenging
our employee experience
Onboarding
To welcome new starters to the Swissquote family, we have developed a welcoming online induction program that consists of live presentations and e-learning modules covering different technical and business aspects, as well as our culture, working environment and industry legislation.
Tech Talent Academy
Junior software engineers can boost their careers at Swissquote by participating in the Tech Talent Academy, with project development and training, each accounting for 50% of the course. The training sessions, led by experienced engineers, aim to develop and mentor Swissquote's future talent prospects.
Career perspectives
In 2021, Swissquote implemented a new career path framework for software engineers, with a focus on supporting talent development. The framework is based on the impact that an employee has at each level of their career, and how they can develop within the company.
Feedback culture
Swissquote keeps a watchful eye on its employee satisfaction levels. From the survey conducted in 2021 – with a participation rate of 67.5% – our Employee Net Promoter Score (eNPS) of 23 tells us a high proportion of employees are happy and engaged at work and would recommend Swissquote as an employer to their families, friends and former colleagues.
Employee Perks and Benefits
Leadership and management training
Employee referral bonuses
Flexible work conditions
(such as part-time roles, working from home)
Sponsored language training
Employee share and option plan